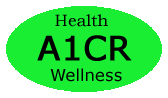 Home | Products | Contact | FAQ | Site Map


Food Products without Calories, Fat, Sugar, Carbs, Gluten, Cholesterol ...
Since 2005 ... Your Trusted Source for Calorie-Free and Very-Low-Calorie Food Ingredients
Including ... Zero-Calorie Sugar-Free Sweeteners, Very-Low-Calorie Food Thickeners, Dessert Mixes, Low Carb ingredients, and more.
Suppress appetite naturally, deliciously ... without drugs or surgery!
---
BEST SELLER!!!!
All-in-one Instant Diet Chocolate Pudding and Baking mix -- 2lbs.
2-Lb Instant No-cook Chocolate Pudding Mix, Sucralose-sweetened, starch-free, gluten-free. Excellent for baking with (mix 3:1 with your cake/brownie mix or flour). Complete usage instructions included. $40.00/each.
---

Above: No-Cook Instant Berry Pudding and Pie Fillings.
Delicious and almost Calorie-Free! Just one of the 100s of recipes you can create with our products. Not What You Get at the Grocery Store -- Because Our Stuff is Way Better...
Way Better? How?
Way Cheaper...
...because we buy our products in bulk ... Also, keep in mind that in the food industry, often over half the cost of a product is in the packaging and graphics.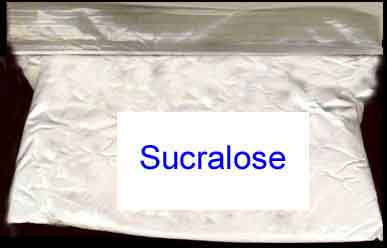 Our simple packaging, shown above for Sucralose, may not look as pretty as the sweeteners at your local grocery store, but we pass those savings on to you. Grocery-store "sugar substitutes" and no-calorie sweeteners, are way more expensive!
Way Safer...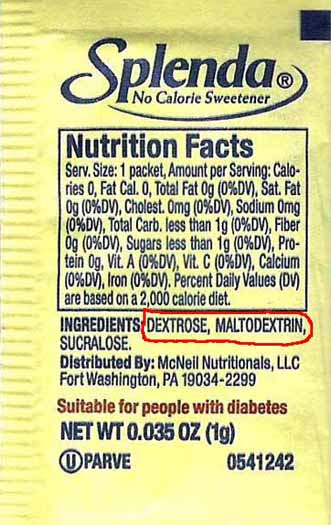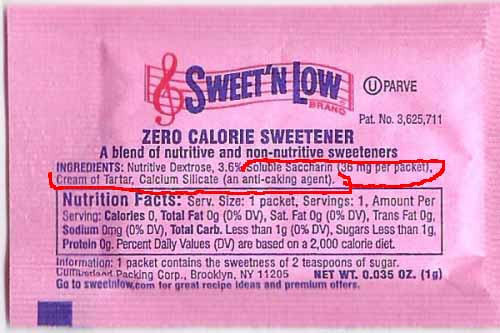 Grocery-store products are inferior due to nasty added fillers (see image of Splenda Ingredients above) or cancer-causing Saccharin.



Sweet n' No! Our products meet the highest industrial and pharmaceutical standards and are 100% pure: No Saccharin, no Maltodextrin, no carbs and no sugar-alcohol! Sweet n' No, indeed!
Way Easier to Use, Store and Carry Around...
Got kitchen cabinet space? An 83g (3oz.) packet of our Sucralose is equivalent to 50-Kg (110-Lb ) of regular sugar!! We haven't done the math on how many Splenda, Equal or Sweet N' Low boxes you'd need to replace one of our tiny 30 oz. packets -- but we know it's a lot (both in terms of storage space and, as noted above, $$ cost!)



Mix some of our pure Sucralsoe powder in water (as detailed in our product-use instructions); then add only a drop or two to your coffee or tea cup!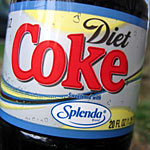 above: Sucralose (the key sweetener in popular Splenda) is used worldwide in over 5,000 foods and drinks. Some popular brands and products are shown here. Sucralose is made from sugar, so it tastes like sugar (but without calories, of course, and without affecting blood sugar or insulin).
Your chemistry lesson for the day...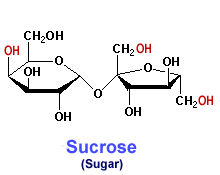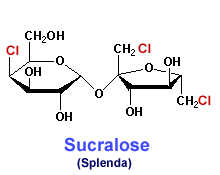 Note the similarities between the Sucralose molecule and plain ol' sugar (sucrose) molecule. This is because Sucralose is made from sugar.
We sell only the purest-grade sucralose without fillers (see image of Splenda Ingredients above).
---
About Us
For years, many of the food and recipe-ingredient items on this site have been used daily by individuals who have adopted a low-calorie lifestyle. This includes members of the Calorie Restriction Society and other groups. We, ourselves, have and continue to use these products -- benefiting from the superb health effects of a low-calorie lifestyle ! We did this by building up an inventory of a few, carefully-selected ingredients ... and via economies-of-scale, made industrial-grade-pure ingredients cost effective for any consumer. We buy ingredients in bulk from the highest-quality industrial suppliers ... passing huge savings onto you! "You" may be a diabetic, a dieter or anyone simply curious about better, affordable day-to-day food products for yourself or your family.
Non-caloric sweeteners are our most-popular products -- we personally use them, and absolutely love them -- and make them available to others who want to try them out. The zero-calorie sweeteners are generally not easily available at discount prices (if at all). However, we have been able to obtain them from business-to-business industrial suppliers, so their cost/value advantage beats anything found in stores.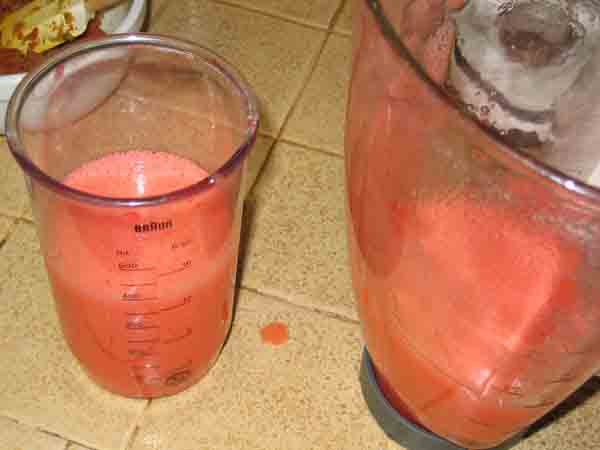 A good example is Sucralose vs. Spenda. Also, the stuff you get at the store -- Splenda -- has Maltodextrin, which is not "carb-free". Our industrial-pure Sucralose has no Maltodextrin -- it is truly carb- and sugar-alcohol-free.
Another example is pricing for Neotame -- a superb, no-calorie sweetener very similar to (but much more concentrated than) Sucralose. Our Neotame and Sucralose cost much less than grocery-store Splenda and other grocery-store non-calorie sweeteners. But you don't just benefit from our cost savings. Indeed, these pure, industrial-grade products quench your appetite sooner and for a much longer period of time than regular, store-bought sugar substitutes. Using these products, you will want to EAT LESS and remain satisfied for a lot longer (fewer calories is the main goal of the healthful Calorie Restriction lifestyle).
Both Neotame and Sucralose have to be diluted properly and dissolved to be economically usable, as well as to obtain their full sweetness. We provide these instructions with every order.
The image (above right) is of a glass and pitcher full of beautiful-looking and superb-tasting, zero-calorie fruit-nectar smoothie. Here's how you can make it and other Near-Zero-Calorie Stomach Fillers .
Other easy-to-make recipes based on our products: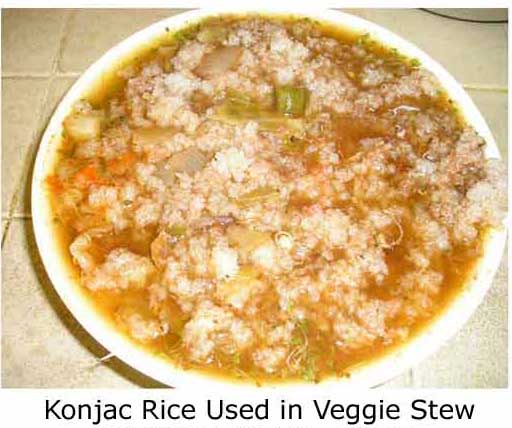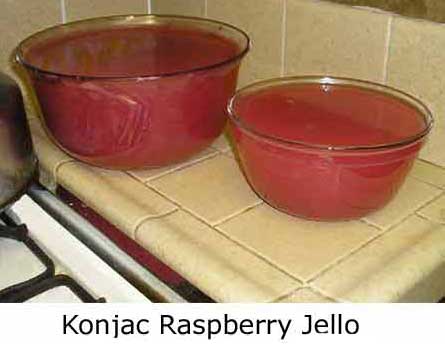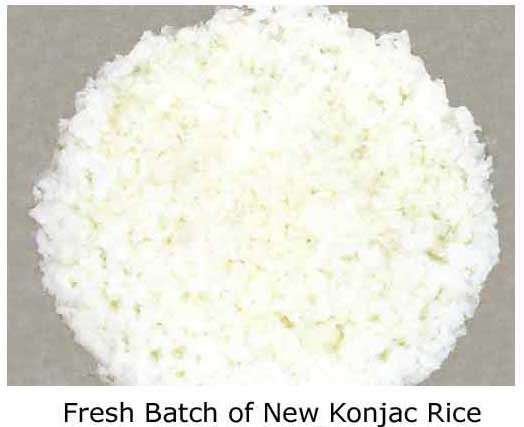 Coming Soon ... our Newly-Formulated Creamy-Smooth Chocolate Milk Shake...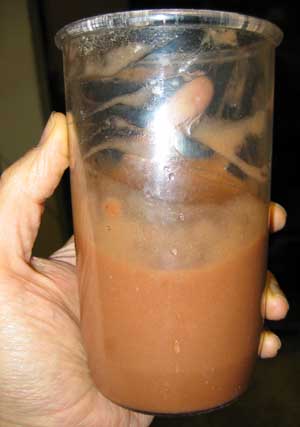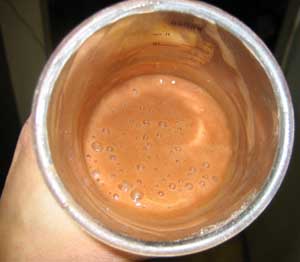 This stuff is rich, optionally thick or thin, and always creamy-smooth with superb mouth feel -- the kind you'd expect from the finest chocolate malt shops. We've created an optimal recipe from the best industry-grade cellulose, guar and Sucralose sweetener. Although the fiber content of our new shake will fill you up after only a cup or so, you can indulge in an almost guilt-free bottomless glass... because the amount in the glass shown above is merely 5 calories!
---
... more info may be found in our order page
MySQL: 0.0013 s, 11 request(s), PHP: 0.0135 s, total: 0.0148 s, document retrieved from database.
Orig. Powered by Etomite CMS. (2007-2020; pure HTML 15 Feb. 2020, henceforth)